Upcoming events
Event
Title:

NWSABR meeting in Vancouver, B.C.

When:

08/27/2011 1:00pm

Where:

Nat Bailey Stadium - Vancouver

Category:
Description
Potential speaker:
Gord Pladson (former Houston Astro).
Immediately following the meeting, there will be a barbeque at the home of chapter members Max Weder and Jennifer Ettinger.
Chapter members may then be interested in attending the Class A Vancouver Canadians game at Nat Bailey Stadium that evening.
Venue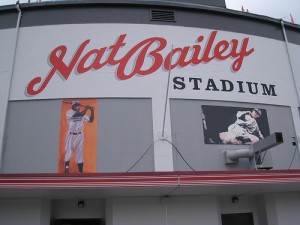 Venue:

Street:

4601 Ontario Street

ZIP:

V5V 3H4

City:

Vancouver

State:

BC

Country:
Description
Sorry, no description available