Hall of Famers to Play at the Field of Dreams
Written by Suzanne Wright, Ghost Player LLC
Sunday, 07 July 2013 10:07

This fall, Hall of Fame Ballplayers will once again play ball at the Field of Dreams. This time as part of the "Team of Dreams" event for Mystique Casino and MAB-Celebrity Services on Saturday, September 14. This landmark event will feature 13 of the greatest baseball players of all time. They will play a historical game at the Field of Dreams.
Check out the line-up - Reggie Jackson, Johnny Bench, Wade Boggs, Jim Rice, Frank Thomas, Jim Palmer, Rod Carew, Bruce Sutter, Carlton Fisk, Ozzie Smith, Dwight Gooden, and Paul Molitor.
Last Updated on Friday, 04 July 2014 15:16
Written by Steve Smith
Monday, 15 October 2012 13:06
Courtesy of Rich Lowe of Bonaparte IA, the photo of the gravesite of Pitcher Roxie Lawson of Donnellson IA has been added. To get to the gravesite pictures, click on Iowa Baseball and click on Iowa Baseball Gravesites.
Last Updated on Saturday, 04 May 2013 16:23
Written by Field of Dreams Chapter
Sunday, 10 June 2012 12:47
Ralph Albert Bell pitched for the Chicago White Sox in 1912. He also enjoyed a minor league career with teams in the midwest - Pittsburg KS, Springfield IL, Joplin MO, Burlington IA, St. Joseph MO, Winona MN and Fargo-Moorhead. Ralph is buried in Oakland Cemetery in Keokuk IA. His baseball-reference.com and baseball-almanac.com websites indicate that he was born November 6, 1890, in Kahoka MO.
Ralph's granddaughter, Vicki Boyer, has e-mailed the Field of Dreams chapter, indicating that his correct birthdate is November 16, 1890, which is what is inscribed on his gravestone - see picture on the Field of Dreams website under Iowa Baseball Gravesites. Vicki stated that her grandfather was born at Argyle IA which is in southeast Iowa's Lee County near Keokuk. She stated the family moved around between Iowa, Missouri and Illinois but that Ralph was born in Iowa.
Many thanks to Vicki for her correction to her grandfather's biographical information!
Last Updated on Sunday, 10 June 2012 18:57
Written by Charles Crawley
Sunday, 27 May 2012 14:57
A new baseball book entitled "Norway Baseball - Gone But Not Forgotten" has been issued about the baseball history of Norway, Iowa. The book may be ordered at www.norwaybaseballmuseum.com. Norway IA was the subject of the movie The Final Season.
Last Updated on Sunday, 27 May 2012 15:14
Written by Steve Smith
Friday, 01 July 2011 15:29
On June 23, 2011, Field of Dreams members Shane Etter and Steve Smith visited the gravesite of former Chicago White Sox pitcher Ralph Bell. Bell pitched in 3 games for the 1912 White Sox. He also enjoyed an 8 year minor league career sandwiched around his brief appearance with the Sox. He played with mostly midwest teams including Burlington IA, Winona MN, St. Joseph's MO, Joplin MO and Springfield IL. Bell was born in Kahoka MO, a short drive from Keokuk, and is buried in Keokuk's Oakland Cemetary.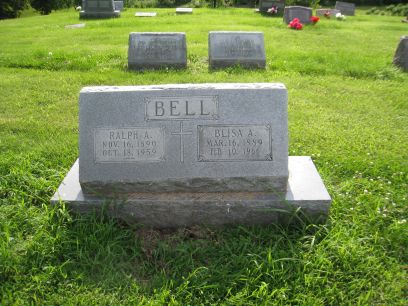 Last Updated on Friday, 16 September 2011 12:44
<< Start < Prev 1

2

3 Next > End >>


Page 2 of 3